Building Products Inc. (BPI) wants you, our highly-valued customers, to know about the operational solutions we have implemented to serve you better and provide you with greater value. You spoke. we listened, and as a result, we are changing.
The disruptions you've been experiencing included more than just the availability of millwork and building materials. Some products were shipped incorrectly, and some arrived damaged. Customer service errors and supply issues made it more difficult for your buyers to do their jobs. Damaged product meant arduous returns, credits, and repurchases – doing work twice, getting paid once.
Distributors suffered stock-outs, which meant you spent time finding product elsewhere, and you were forced to issue to your customers discouraging notices of unavailable products. This in turn led to job delays, resulting in disgruntled customers and lost revenue for you.
On top of this, COVID-19 undoubtedly caused further supply chain disruptions. Some products are still not available, at least for the time being. This lack of availability and product shortages have quickly spurred rising costs, especially when demand continues to accelerate more quickly than some expected.
Lessons Learned, Changes Made
BPI learned that it could not simply stand on its longstanding value to its trusting customers. Instead, several large and long-term operational solutions have taken place so that we may continue to earn your trust and win back any trust we may have lost over the past few years.
After months of careful planning and working with the best industry experts, BPI has embarked on a path toward continuous improvement, starting with operational projects that give us the ability to better serve you and increase the value we deliver.
Here are just a few of the operational solutions we are putting or have already put in place: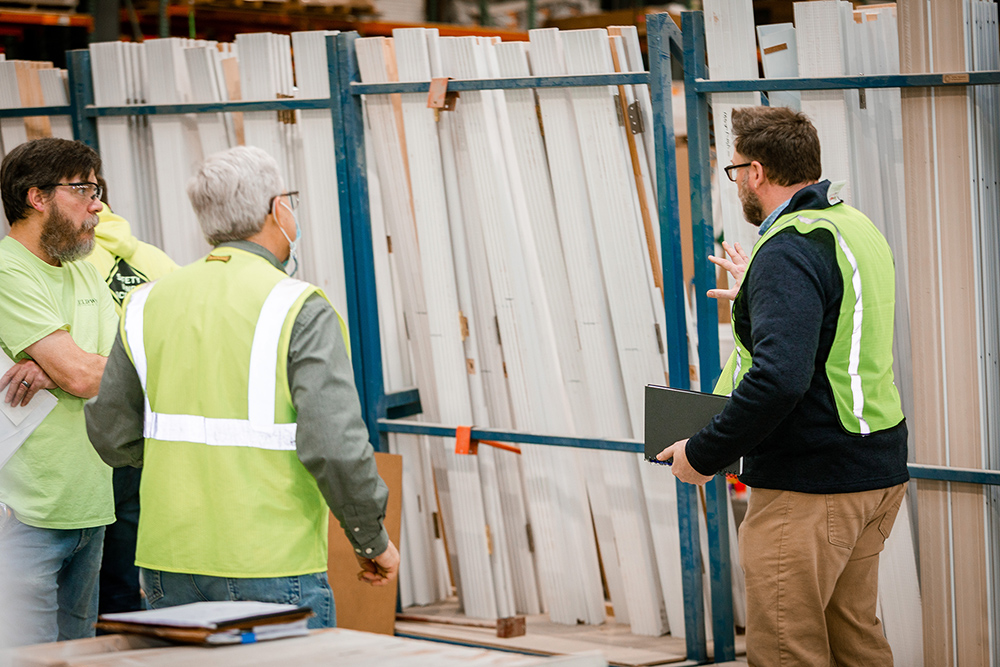 Our Goal is to Improve your Experience with BPI
Many of you are already noticing the effects of these improvements. For example, you're seeing real-time information about your shipments via the advanced shipping notices and you are able to plan ahead, notify yard operations, and confidently keep your own customers informed about their orders.
The proof of delivery picture program, where our drivers photograph off-loaded deliveries and capture electronic signatures for your future reference, has helped you keep track of incoming orders and verify shipments.
So that we have adequate inventory to continuously serve your needs, BPI has recommitted to partnering exclusively with vendors who manage their supply chains well. These relationships allow us to send those vendors frequent stocking-position reports in key product categories. To further ensure we maintain adequate products to replace any dwindling inventory you may have, you'll find us communicating more frequently with you about your stocking positions.
Additional value-adding projects are underway with many more in planning. While these may not be visible to you right away, we are confident you will soon see an overall increase in accuracy, speed, quality, and throughput of order processing and shipments.

BPI's Renewed Commitment to You
We are redoubling our commitment to you, our valued customers, and look forward to remaining the Midwest's most-trusted millwork and building materials distributor. Meet the new BPI, which is the best of the old BPI made stronger through new technologies and practices.
Feel free to contact us to learn more about these and other process improvements we're putting in place.
You need a distributor you can rely on. Call or email the trusted team with the trusted name that always delivers trusted results.