SERVICES
BPI is continually improving and innovating so that we can provide you with the highest quality service you deserve while exceeding your expectations every day.
Just one more way BPI is your… Trusted Team, Trusted Name, and delivering Trusted Results.
WHY CHOOSE US?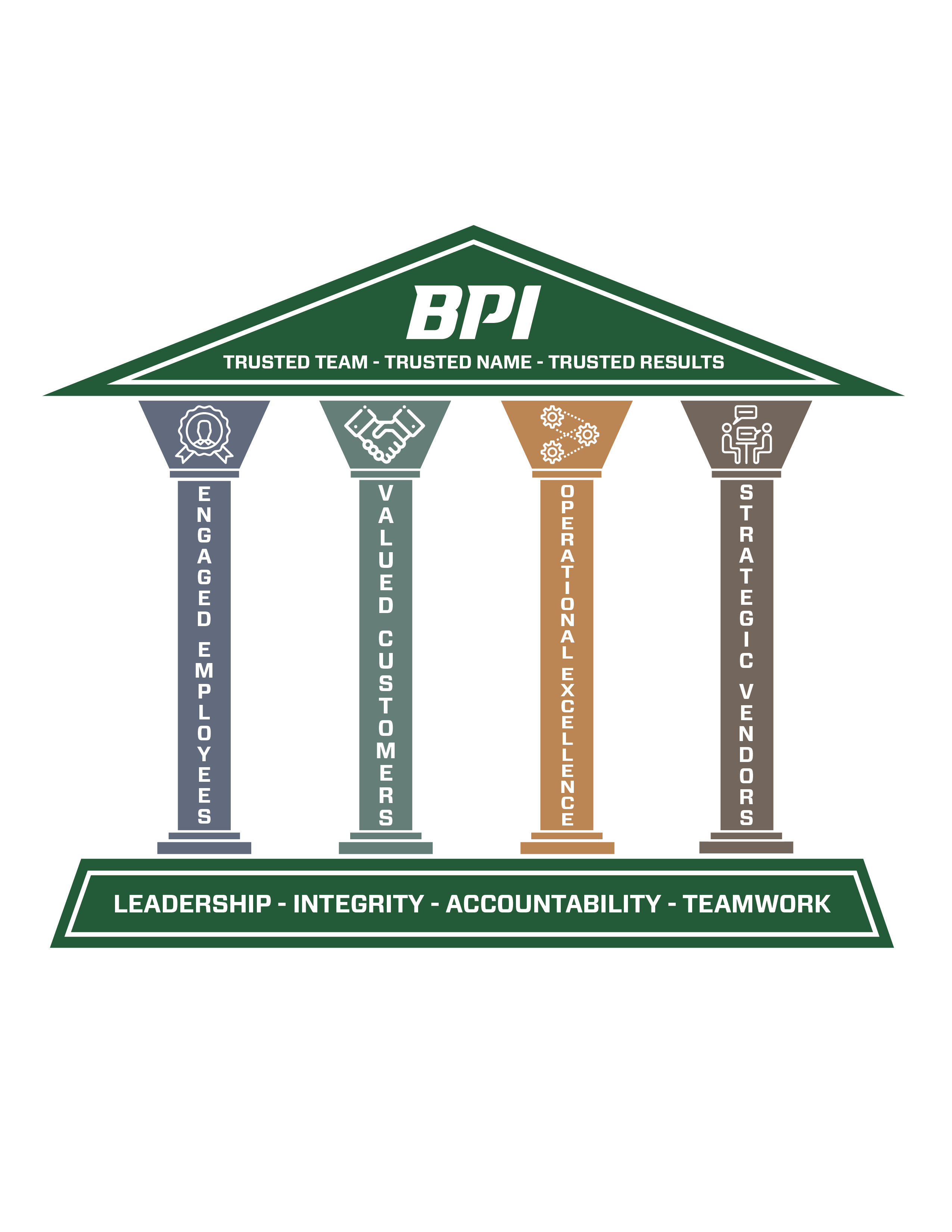 BPI's trusted team consisting of sales personnel, specialists, warehouse associates, shop staff, management, and more are all here working together to serve you. We believe teamwork is an essential quality for a successful organization and we look for that characteristic in each and every one of our employees. We partner with you to get you the products you need while delivering the service you deserve. You can always trust our team.
BPI is the trusted name you can count on. Founded in Watertown, South Dakota, Building Products Inc. has been serving customers with high quality products and service since 1957. Through the years, BPI has continually made improvements and expanded our distribution centers across the midwest to better serve our customers.
When you need trusted results, call the experts at BPI. You need a distributor you can rely on to provide the right products, on-time, and damage free. BPI is continually improving and expanding our services to benefit you and your customers. BPI's current lumber dealers have come to expect a knowledgeable sales staff, dedicated millwork department, and efficient warehouse and logistics team who all work together to produce exceptional results. We believe that providing the results our customers need is what sets us apart and gives our customers the advantage. Our customers' satisfaction is our #1 priority.