Are your windows old, out-of-style or poorly insulated? It's time for an upgrade!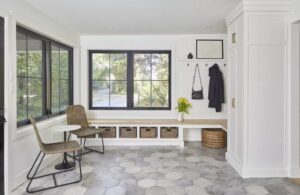 Whether you've been putting off replacing your old windows or you're just looking for a project that will improve your home's value and livability, there is no better time for an upgrade. Thanks to the Inflation Reduction Act, homeowners can claim a 30% tax credit on Energy Star windows. And according to Remodeling magazine, 68% of the cost of a vinyl window replacement can be recouped in the selling price.
The right window will not only make your home look more stylish, but it will also lower your energy bills and keep you warm in the winter months. But how do you know it's the right window? BPI is here to help.
Consult with the window experts at BPI
At BPI, our team of experts can serve as consultants for your window replacement project. Do you need new construction windows or replacement windows? Should you go with classic single or double-hung windows, or should you opt for something like a casement window that opens outwards? Do you want to bring a lot of light into your space with a big picture window? Or would the shape of your house be conducive to bay windows? Are you looking for contemporary designs or are you remodeling an older home and need to replicate hard-to-find window styles and sizes?
Whatever your need – our staff will find the solution.
Available window options
We offer a wide array of windows for both new construction and renovation projects. In addition to the window types mentioned above, we also have sliding windows and patio doors, bow and garden windows, windows in special architectural shapes, and plenty of decorative options like interior grids and grooved cut glass, all from the top manufacturers.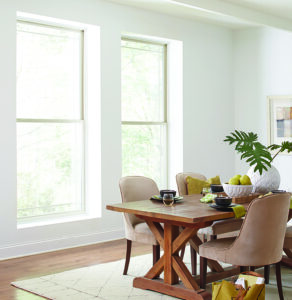 Gentek offers complete lines of residential and light commercial windows. Each window is performance-engineered for outstanding beauty, durability and energy efficiency.
Their eco-friendly Signature Elite windows are precision-engineered and triple-paned, which means less heat will escape your home in the winter, or get into your home in the summer. That's a big deal when you consider that the average household spends more than 40% of its energy budget on heating and cooling each year. Not only will your energy bill be lower, but you'll also be helping the environment by using less fossil fuel to keep your home warm or cool. Gentek's BarrierXP insulated glass windows combine multi-layered, low-emissivity (Low-E) glass, argon gas and the Intercept Warm-Edge Spacer System. Learn more about Gentek's Energy tax credit for windows and sliding patio doors.
Check out the Signature Elite catalog to learn more about how each part of Gentek's gorgeously designed windows is designed to keep out wind, moisture, and extreme temperatures. And you can also use Gentek's Visualizer software to upload a photo of your home and view it with a variety of window selections
North Star windows are also quite energy efficient—in fact, their windows exceed industry standards for efficiency. These beautiful, high-quality windows are backed by a transferable, limited lifetime warranty. And thanks to their Super Spacer technology, which adds strength and ensures a perfect seal, you'll be able to block outside noise and get the peace and quiet you want. North Star also includes Energy Star compliant glass in all of their product lines. Learn more about North Star's Energy Star performance levels by US and Canadian climate zones.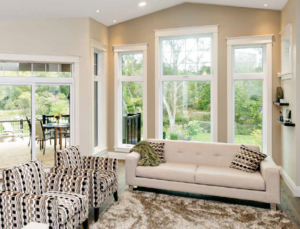 Not only are their windows created with performance in mind, North Star windows are also custom-built for the perfect fit and to suit your style. They can be built in custom shapes, colors and grilles to enhance your home's appearance—inside and out. Add drama and beauty with efficiency to your home with North Star windows. Check out what BPI offers for more information on the variety of window options to choose from.
Reach out to BPI today
Between Gentek and North Star, you can't go wrong. Either way, you'll be getting a state-of-the-art, energy-efficient window that looks good, too.
We know, we're not making your decision any easier! So why not give BPI a call today so we can get down to brass tacks? With so many great options, we'll be happy to help you narrow them down so you find the windows that work best for you and your unique home.