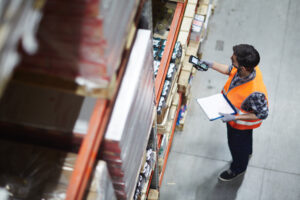 Nothing is more frustrating for a warehouse or lumberyard supervisor than dealing with backorders. The inability to completely fulfill an order creates headaches, additional work, a lower profit margin, and most importantly, an unhappy customer.
What is a backorder?
A backorder is an order for an item that is not currently in stock or cannot be located by staff. A product could be on order, but if it's not in the lumberyard when the order needs to be filled, it's backordered. Customers purchasing backordered products will have to wait to receive them, and the wait can depend on whether the stock shortage originates with the manufacturer or is an in-house problem.
The negative effects of backorders can be costly in the long term and can include:
Delayed deliveries, leading to dissatisfied customers
Increased inventory costs and loss of profit margin
Loss of market share if customers turn to other brands
Loss of loyal customers resulting in decreased business and a damaged reputation
There are a lot of costly issues that backorders can cause, but there is also a lot of confusion between what defines a backorder versus what defines a stock out. In order to really tackle and optimize backorder best practices, you need to understand the difference.
Backorder vs out of stock: What's the difference?
A backorder is created when there's an order for a product that can still be ordered but is currently unavailable. A stock out is created when there's a product that doesn't have a guarantee that it can be re-ordered. Depending on where you look for information, there is a lot of differing advice on how to handle your backorders.
Many logistics experts will tell you the key to backorder success is robust logistics support. And while that's certainly a component of a good inventory strategy, the BPI team has found that the true key to minimizing backorders starts with company culture.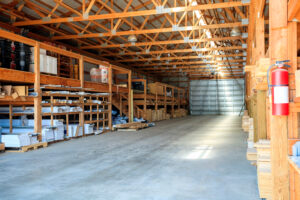 How to prevent backorders with a company culture of best practices
It's no secret that having employees who are trained in inventory management best practices leads to improved order fulfillment accuracy, which reduces the number of backorders. But how can lumberyards create an entire culture of best practices among team members?
By putting the customer first.
You accomplish this by making sure the total customer experience is excellent from beginning to end. The BPI team successfully influenced a culture change among team members by putting the customer first using these strategies:
Prioritizing the customer experience.
Everyone in the warehouse has to make sure customers get the right products in pristine condition and on time. This includes a service recovery strategy, so any issue with the delivered product can be communicated to the customer and resolved quickly. Communication is key.
Having the right organizational culture.
Lumberyards must create a culture of continuous learning and innovation. Making positive changes in your organization is about more than methodologies and technology — it's about the people: both customers and employees. And a management team willing to learn from their employees will likely get everyone bought-in for change. Sometimes employees aren't willing to do their tasks differently and that's where hiring the right staff is critical. With their Talent Services Program, BPI can help you reduce the cost of hiring and increase employee retention.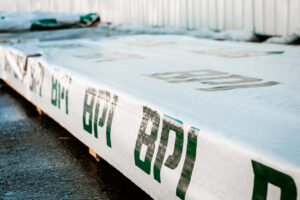 Pursuing focused training and continuous improvement.
Employees become more engaged when they're trained in growth, profitability, cashflow and asset efficiency, and how their work impacts the entire supply chain. Knowing the big picture helps staff understand what to change in their area to implement continuous improvement practices. Learn how BPI implemented continuous improvement practices to improve customer service, and how you can too.
Managing inventory effectively.
Inventory is your largest asset and should be a primary focus of your continuous improvement strategy. To effectively manage inventory and reduce backorders, try to:
Position inventory in your warehouse and yard in such a way that it's easy to find and access. This makes the picking process faster and more accurate.
Create staging areas for backordered items in the warehouse.
Create staging areas in your yard by truck and customer for efficient delivery to jobsites.
Cycle count on a regular basis to increase accuracy of inventory counts and placement.
Minimize inventory adjustments to help fill orders completely and increase profitability.
Evaluate safety stock levels regularly.
Fill orders by priority and lead time.
Ensure on-time delivery.
Partner with a supplier like BPI that puts together clearly labeled Job Packs by client and packages them to minimize damage during transit to the jobsite.
Implementing technology for efficiency.
There are many reasonably-priced and industry-focused technologies you can use to operate more efficiently, such as:
Inventory software (ERP), which will give you the ability to access stock at all locations in real-time and transfer between locations. Features include more accurate demand forecasting, classifying inventory, safety stock calculations and more.
Warehouse Management System (WMS) for creating the most efficient layout of your warehouse and/or yard and scanners to help accurately receive and put away inventory.
Dispatch modules that can track and review truck runs and capture signatures, like BPI's Delivery Picture Program – a streamlined proof of delivery process even if no one is in the yard.
Partnering with a dependable supplier
Knowing your supplier has inventory of the top-quality products you need and will reliably package and deliver on time to your yard or jobsite is key in your backorder reduction strategy. A good supplier will help you optimize your stock levels and reduce backorders, and a successful partnership will include consistent communication, a service recovery strategy and product education for your staff.
A premier supplier should have a company culture centered around their customers. At BPI, we're proud of our customer-centric culture of continuous improvement and the work we've accomplished in increasing millwork productivity with teambuilding and technology. We've cultivated collaboration with clients like Pro Deck Supply to improve product availability, packaging and delivery. Our staff works daily on continuous improvement, focusing on customer satisfaction. And our reps are in your yard and at your client job sites – all to ensure that your total customer experience is stellar from beginning to end.