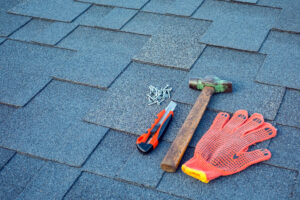 When it comes to repairing property damage, estimating the cost of restoration can be a complex process. Insurance adjusters assess storm damage, but contractors need to provide accurate estimates to restore the property to its pre-storm state. In this blog, we'll explore how contractors can use the C.A.R. approach to break down the estimation process into three categories: Compatibility, Availability, and Reparability. Using this approach, contractors can ensure that they are addressing all the essential factors while estimating the repair costs.
Using C.A.R. for Repair Estimates
Assessing Compatibility
To get an accurate estimate, contractors need to ask a series of questions that ensure compatibility of the replacement materials. For instance, if the roof needs repair, the contractor needs to check if the shingles are currently manufactured, or if a compatible shingle of the same type, size, shape, and color can replace them. Similarly, if the siding needs replacement, the contractor should consider whether the siding is made of steel or aluminum and whether the replacement siding has the same nail hem width. For windows, compatibility questions include whether there are current window options to match the existing ones or whether it would be more cost-effective to replace them all.
Considering Availability
Contractors need to ensure that the replacement products are readily available. Having products in stock is critical, particularly in storm damage situations, where quick repairs and contractors competing for the same items are factors. A lumberyard with a multi-location supplier like BPI can provide extra products and services that customers may need, making it easier for contractors to access the materials they require.
Evaluating Reparability
The last thing to consider is whether the damage is repairable or whether it's more cost-effective to replace the entire area. There are situations where spot repairs may do more harm than good, such as roof damage. Installing a new roof may be a better option when replacing shingles damaged by wind. GAF provides useful resources to determine the extent of storm damage, like their I.O.U. method so homeowners can inspect their roof damage. Contractors can also obtain all the needed measurement details, including an interactive 3D rendering, with GAF's QuickMeasure reports.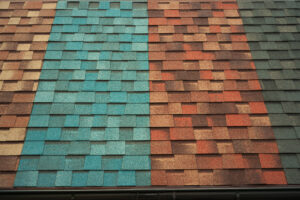 Specialized Products
Today's products are designed for specific environments, have better durability, and may be worth the extra investment. For instance, siding that is more heat and fire-resistant, all-weather composite decking by TimberTech, or shingles that are best suited for the climate and weather patterns in your area. Considering specialized products can be an effective way to provide a better outcome for the homeowner.
Working with a Building Materials Partner
The estimation process is more complicated than just having an adjuster assess the damage and provide the funds to fix it. Contractors need to know which products they'll be using and whether they are compatible, available, and repairable. These are all essential factors that contractors need to bring to their lumberyards and discuss with homeowners before calculating the estimated costs to repair any damage. Using the C.A.R. system and a lumberyard with a reliable building materials partner like BPI ensures that contractors can provide the best damage repair results and satisfy homeowners.