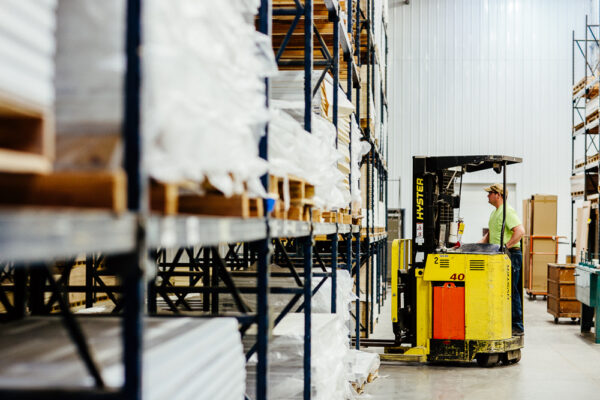 Builders and contractors have been busier than ever — and with so many home improvement projects going on lately, it doesn't seem as though the need for building materials will be slowing down any time soon! In turn, your lumber yard is probably busier than ever and you are left trying to plan out your inventory needs.
Your ability to provide your customers with the supplies they need helps keep them loyal and strengthens your relationships with them. While none of us has a crystal ball, there are steps you can take right now that will help ensure you are keeping the right inventory on hand and available for your customers as their needs arise. Here are five things to consider as you evaluate your inventory needs.
1. Stock up on Hard-to-Get Items
Due to supply chain constraints, it can be challenging to get ahold of certain items. When you see that hard-to-get items have become available from suppliers, be sure to order them, especially if they're popular with builders and homeowners. Be sure to establish a dialogue with your supplier and let them know of any special needs on hard-to-get items you anticipate.
2. Avoid Stocking Products That Move Slowly
Again, none of us can predict the future, but a good practice is to keep a low stock on those items that tend to sell more slowly. Focus your inventory on products that people want and need. Don't take up valuable space in your showroom or yard with slow moving product. Items that sit in plain view for long periods become an eyesore. If you have items that stagnate, at the very least, rearrange the floor to keep things looking fresh.
3. Find a Supplier Who is Nearby
A distributor who can offer you a short turnaround time will help alleviate space constraints and increase your ability to quickly and easily access a more extensive inventory. Be sure to foster relationships with suppliers who deliver often or offer a quick will-call service.
4. Order from the Most Reliable Distributors
A reliable supplier who shows up with your inventory when and where it's been promised is worth their weight in gold! Consistent delivery helps you meet your customers' needs and allows you to run your business without unnecessary back-orders and wait times. Look for suppliers who offer a proof of delivery program that provides time-stamped photos of when and where your products were delivered. These images come in handy when items go missing or are unaccounted for, helping you to locate them more quickly and skip the hassle.
5. Choose a Supplier Who Practices Good Inventory Management
A supplier who keeps their inventory organized and well-managed will benefit your business. When placing an order, suppliers who can give you an accurate count of their products will help you plan delivery and inventory needs on your end. Look for a supplier who regularly updates their Warehouse Management System and can share that information with you via a simple phone call. This way, you can provide your customers with quick and accurate information about the products they need, and you can deliver on everything you promise to them.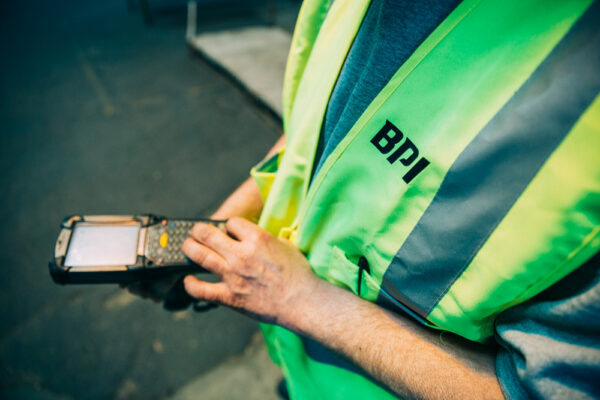 Here at BPI, we value customer relationships and would love to help you serve your builders and contractors. Our new Delivery Picture Program, improved packaging procedures, and warehouse management systems are all there to help you deliver the highest quality products in the quickest possible manner.
You need a distributor you can rely on. Call or email the trusted team with the trusted name that always delivers trusted results.