Are you ready for winter weather and a busy holiday season?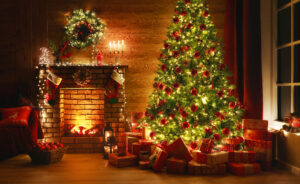 When it comes to keeping all your winter preparations and holiday shopping lists straight, it's easy to forget something in the shuffle. The team at BPI wants you to stay safe, warm, and to enjoy the holidays without worry, so we've put together this list of tips and resources for you.
Get your home ready for winter.
Put up your holiday lights and décor safely.
Use space heaters safely.
Many people use space heaters once the weather gets colder. Good Housekeeping notes it's critical to know that space heaters CANNOT be plugged into power strips or extension cords – they must be plugged directly into a wall outlet. Power strips and extension cords are not designed to handle the high current flow required by a space heater and can overheat, causing a fire.
Have a working Carbon Monoxide (CO) detector.
Keep your home fire safe.
Fires are the nation's most frequent disaster, so it's important to be prepared with working smoke alarms. Fires are commonly caused by unattended heat sources (stoves, oil fryers, grills and candles), short circuits and electrical failures (too many plugs in one outlet without a surge suppressor), discarded materials (cigarettes, aerosol cans or fireplace embers) and combustibles too close to heat sources.
Stay safe, healthy and warm this season.
We've got some great tips from the CDC to ensure you are prepared for winter weather and the holiday season.
Enjoy your holidays and contact BPI for one of our reputable dealers near you for any winterization or safety supplies you need to keep your family safe and warm.