Lumber dealers reported sales growth in 2021 that outpaced big box stores, according to Construction Supply 150, the annual report by Webb Analytics.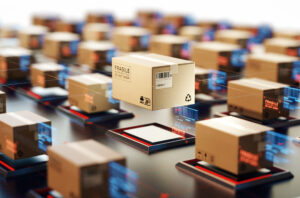 According to the report, pro-oriented stores (companies that made over 90% of their sales to professional builders) saw a 62% gain in annual revenue, while retail-oriented stores (companies that generated less than 70% of their revenues from professional builders and remodelers) experienced a 28% increase in revenue.
While both lumberyards and big box stores operate by selling materials, value-add services that lumberyards can provide will allow them to consistently outperform big box stores. Big box stores do not provide the value-add services and expertise that are a staple of organized and competitive lumberyards.
As the report states, uncertain times have led to sporadic market shifts. The supply chain crunch, coupled with demand growth, meant that lumberyards needed to expand their services if they wanted to continue beating big box stores. Unlike big box stores, lumberyards are much more than just a place to buy products – they provide the knowledge and services that make a builder's job easier.  And lumberyards should focus on amplifying these differences to continue growing business in the coming years.
Value-add services that help drive business for lumberyards
Value-Added Products: Webb Analytics reported that over 60% of the survey respondents generated a significant share of their income from selling and installing manufactured millwork components. These include trusses, panels, pre-hung doors, window prep, and pre-cut framing.
Take-off Lists: These continue to be a mainstay of lumberyards despite the growth of outside-cost estimating companies. Many builders still find value in having lumberyards provide these lists to assist them while they plan projects.
Component Manufactured Products: Demand grew for fabricated components in 2021, especially for roof trusses, floor trusses and wall panels. Working with a supplier that can efficiently provide these products is a great way to continue sales growth.
Design: Half of the lumber dealers who responded to the survey said they had staff that designed kitchens, and a quarter had staff that could design an entire home. Having in-house design services helps ensure supplies are purchased at your lumberyard.
Installation Services: If you supply kitchen cabinets and countertops, then installation of these items is a great addition to your service package. Given the overall labor shortage, having these services available for contractors and remodel customers is a big selling point.
How lumberyards can continue outperforming big box stores
Choose suppliers that help you lower procurement costs
Partner with a reliable supplier that not only provides high-quality products at fair prices, but also offers additional services that will help lower your operating costs. The manner in which products are packaged and delivered can go a long ways in lowering your procurement costs, as does consulting with your supplier to optimally manage your inventory levels.
Partner with a supplier focused on your success and profitability
Aim to partner with a supplier who wants to help your business succeed and be more profitable. A supplier-partner actively supporting your business will help you stay competitive in a shifting market. They should provide:
Education: A knowledgeable sales and design staff and site visits from product manufacturers.
Resources: Implement programs and solutions that support your success.
Customer Support: Regularly communicates with you and asks about your needs, addresses challenges, and implements constructive input.
Sales Support: Trains your staff on products and assists them in presentations to your customers to increase leads and sales.
Provide a high level of customer service
If you're going to be more than just a merchant, knowledgeable and helpful advice for builders is key. For example, if you don't provide installation services for a particular product, having a list of installation specialists or contractors that can assist the customer with their project is helpful. Ensure that customers can easily find a rep to help them with any questions or concerns. Becoming an information center for your customers will greatly help to ensure that your business is always top-of-mind.
Implement technology to allow self-service
Ecommerce and electronic communication have undergone dramatic growth and will soon be a necessity, rather than a perk, to keep ahead of big box stores. The Web Analytics study found that over 60% of the survey respondents' customers could check and pay their bills online. Over a quarter of dealers have implemented an ecommerce solution so customers can check availability in real-time and almost 40% made BOPIS (Buy Online, Pick up In Store) possible.
Provide educational resources for contractors and homeowners
A partnership with a dependable distributor like BPI can help you educate your customers through multiple channels, such as manufacturer visits for training sessions on new products. Suppliers can teach contractors about product compatibility, availability and repairability to estimate costs for remodeling projects or storm damage repair more accurately. A good supplier should help you with resources for homeowners and contractors on how to prepare for business (Ex: How to capitalize on storm damage business –  providing hail and storm damage reports for contractors to help build their business with realtors and inspectors).
Marketing – communicate regularly with customers
Lumberyards can benefit from sending marketing emails to customers, turning them into brand advocates. Regular newsletters can keep customers informed about new products, seasonal deals, inspiration ideas, as well as your lumberyard and your team members. Another good investment are yard signs advertising where roofing or siding materials came from on a remodel project.
Get on social media
Use popular social media channels for everything from online customer service to sending out personal invitations about new product launches or sales events. Using a channel like Pinterest or Instagram to post pictures of customers' projects for inspiration is a great way to keep your customer base engaged. Showcase expertise in your niche with informative blogs or how-to videos to continually keep your customers thinking about you. Strategic social media campaigns are one of the best ways to compete against big box stores.
Partnering with the right supplier that has the resources to help you implement these tactics can help you compete more effectively with big box stores. Contact BPI to see how we can level-up your strategy. Please Click Here for a PDF version of this information!