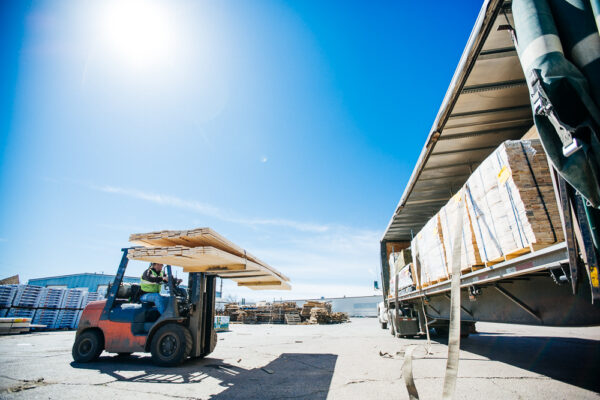 As a lumber dealer, you've been responding to the waves of supply, demand, and price changes during the ongoing COVID-19 pandemic. Perhaps your customers have needed more materials as home improvement projects have been increasing or maybe your challenge has been to strategically manage inventory as supply levels and lead times fluctuate.
Through it all, maintaining customer relations has been vital. One of the best ways to foster and strengthen these relationships is to consistently exceed your customers' expectations as a lumber dealer and the products you offer. Here are seven ways to do so.
1. Maintain an Accurate Inventory
Order from a distributor who keeps a fully-stocked warehouse nearby in case you unexpectedly run out of a much-needed stock item or it suddenly cannot be found. A program from your distributor that captures proof of delivery will help you keep track of deliveries by showing exactly what products were on the shipment and where the product was delivered. A program like this will also help reduce theft in the workplace and avoid inaccurate inventory, saving you both money and time.
2. Know What's Available and When
Knowing what's available from a distributor can help you anticipate out-of-stock and back-ordered items before your inventory runs out. Make a habit of regularly checking with your distributor to avoid being out of stock with high-volume or difficult-to-find items. During these unprecedented times, it is especially important to know when products will be available.
3. Connect with Your Customers
Communicate with your customers regularly, especially your major contractor accounts. Knowing how many confirmed jobs they have will help you anticipate their materials needs. Transparency is also essential here. Be open about supply chain issues and potential shortages to help build trust.
4. Display and Deliver Products in Pristine Condition
Order from a distributor with high-quality packaging procedures. As items arrive at your yard, inspect them. If you notice any broken or unusable product, make sure you show the distributor. A Proof of Delivery Program can be useful here as well, especially if you're not on location when the order arrives.
5. Keep Your Yard Clean and Organized
Showrooms and warehouses can quickly become dusty and unorganized if they are not properly cared for, which can be unappealing to your customers. Be sure everyone follows protocol for keeping floors, shelves, displays and other surfaces clean and free of debris. Organize your showroom and warehouse so that visibility is clear and items are easy to locate. Train your staff to know where everything is located so they can quickly service your customers.
6. Train Your Staff
In addition to knowing what is in your showroom, make sure that your staff is familiar with the different products you carry. Teach them the features and benefits of each product and how to explain those benefits to your customers. Encourage staff members to attend BPI's College of Knowledge and other training events offered by select distributors. An educated staff is invaluable.
7. Carry Quality Products
Stocking diverse product lines helps you meet your customers' needs more readily by providing them with multiple levels of quality and pricing. Although margins on different product lines may vary, nothing is more valuable than a long-term, trusting relationship with your customers. Make sure you have product literature and other details handy to support your products and help answer customer's questions. A distributor with a professional website full of product information at your fingertips that you can re-purpose is sure to help you in impressing your customers.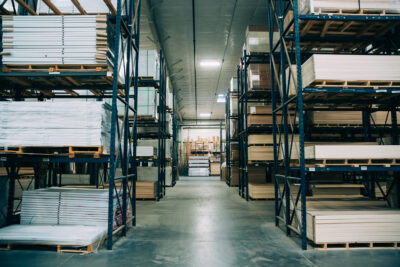 BPI's fully-stocked locations across the Midwest offer improved packaging procedures, a Proof of Delivery Picture Program, College of Knowledge training, and a variety of quality products and information. We are here to support you as a lumber dealer and ensure you have the tools you need to exceed your customers' expectations. Contact us today to learn more about our building materials and millwork offerings.
You need a distributor you can rely on. Call the trusted team with the trusted name that always delivers trusted results.