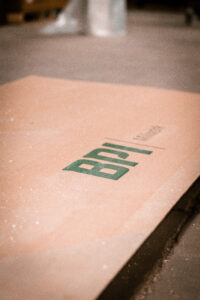 One way for lumber dealers to stay competitive is by using a supplier who will help them decrease procurement costs. Learn what makes up your total procurement cost, the buying practices that can increase your TPC, and what to look for in a supplier to lower your total procurement cost.

Understanding Your Total Procurement Cost
The cost of product procurement isn't as simple as accounting for the prices of materials. Your procurement cost is going to be the total cost of acquiring, using, managing, and selling a product over its entire life cycle.
It's important to know what makes up your TPC, as well as understanding what actions you can take to reduce these expenses. In this article, you can learn about the different elements of total procurement cost, as well as one of the most effective strategies to reducing your TPC – namely partnering with the right supplier.
11 Elements of Total Procurement Cost
The 11 Elements of Total Procurement Cost is one of the best models for evaluating each intricacy of your supply chain costs. In the table below, we will outline the 11 Elements of Total Procurement Cost separated by buying and holding costs. This table will give you a comprehensive list of what to factor into procurement expenses. 'Buying Costs' are the costs directly impacted in the purchasing/obtaining process. 'Holding/Carrying Costs' are costs incurred post-purchase by having the products in your inventory.
Buying Costs
Holding/Carrying Costs
1. Price
7. Inventory shortage costs
2. Shopping time
8. Inventory financing
3. Paperwork
9. Inventory control costs
4. Expediting
10. Inventory shrinkage
5. Mistakes
11. Inventory general overhead costs (taxes, insurance, etc.)
6. Internal handling
Bruce Merrifield, a strategic advisor on distribution channels, states that it's important to note the various elements of your TPC come with trade-offs. For example, if you spend days or weeks searching for the lowest price, the cost of shopping time will naturally be higher. The low price may also be accompanied by poor service, which can lead to increased costs of expediting materials, correcting mistakes, and more.
What Not to Do to Keep Procurement Costs Low
Before getting into the money-saving strategies, it's important to be aware of a top mistake made by many businesses. Bargain pricing, or trying to find the lowest prices across multiple vendors, is a common trap. Constantly trying to work with multiple vendors and following buy-low strategies come with hidden costs, which include:
Increased paperwork – bargain shopping will result in smaller orders from multiple distributors, all of these purchases will result in more time being spent on paperwork
Backorders – constantly buying from multiple distributors can result in backorders as many distributors will give their consistent customers a larger allocation of inventory
Slow service – purchasing from several distributors, as opposed to one, means that you won't be forming a mutually beneficial relationship; this will result in distributors prioritizing their primary customers over you
Excess inventory – the right supplier will work with you to make sure you always have the correct amount of inventory, without this partnership, it can be difficult to ensure you have proper inventory 24/7
Other potential mistakes incurred through poor service – whether it be goods damaged in shipping, the arrival of incorrect products, or not having salesmen that can work you through problems, teaming up with a great supplier will help to alleviate many pain points that you deal with daily
As these expenses add up, the cost of securing the "best" price can exceed the savings. Paying the lowest price seems like the most intuitive way to lower your procurement costs, but there's a better option. Fortunately, lowering TPC is not the sole responsibility of the dealer. Instead, lumber dealers experience the most substantial benefits when they partner with quality suppliers that know how to streamline issues and help them lower costs.
How the Right Supplier Can Help Lower Your TPC
As a lumber dealer, your preferred supplier should carry many or most of the products for your jobs while consolidating transactional activity and paperwork. In many cases, the right supplier may charge more, but they'll offer better service and processes that alleviate buying costs.
A high-quality supplier can lower procurement costs in the following ways:
Stellar service: A high-quality supplier may have a higher price point, but you'll save on hidden costs through better processes such as more efficient order processing, better expediting, lower order mistake rates, and better handling and tracking of shipments.
Shopping time: The right supplier will serve as a one-stop shop for your inventory needs, improving fill rates and lowering the time you'll spend shopping around for the right products or the best deals.
Paperwork: Fewer suppliers means less paperwork. Every extra PO adds time and administrative costs to the ordering process. Repeat orders from the same supplier will slash this cost.
Expediting: A good supplier will call you if issues with your order occur and take all necessary actions to alleviate the problem, saving you from potential downtime while you await status updates.
Mistakes: Working and forming a relationship with a single supplier means they'll be more in tune with the needs and pain points of your lumberyard. In turn, this makes mistakes less likely.
Internal handling: Good suppliers will have more efficient order processing and shipment tracking, minimizing order deviations and allowing you to know when your products will arrive.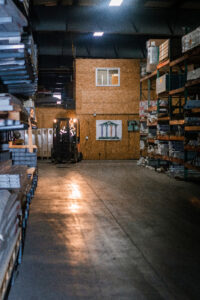 The best supplier for your lumberyard will also help to reduce your TPC holding and carrying costs. For example, BPI's organized warehouse management system and lean warehouse implementation ensure that dealers get the products they need — when they need them. With live inventory levels, the system allows for more efficient order picking, accurate shipments, and fewer backorders. This, in turn, lowers inventory storage and control costs.
In an effort to better serve our customers, BPI has also been reviewing processes to alleviate the largest pain points felt by lumber dealers. One of the solutions is BPI's delivery picture program, which improves tracking through photographic proof of delivery, assisting in visibility throughout the supply chain and mitigating issues with inventory damage, theft, and miscounting.
Also helping to serve our customers is BPI's enhanced packaging process. Part of BPI's ever-improving quality control system, the enhanced packaging process allows for damage control on product delivery through field-tested innovations. These include proprietary seal-wrapping, improved palletizing, and customized truck racking.
Continually evaluating internal processes is just one of the ways that BPI is ensuring the best possible customer service. Constantly working to improve how we operate means lowering the chances of mistakes occurring and maximizing our response effectiveness when they do happen. This customer-centric purpose drives the partnerships we form by benefiting our lumber dealers and their customers.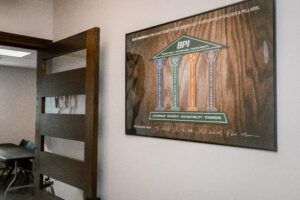 The Right Supplier Will Benefit You — and Your Customers
As a buyer, it's important to look at the big picture. Working closely with one building product supplier can lower your cost to serve. Partnering with the right supplier benefits more than just you as the dealer, it also benefits your customers. As they enjoy reliable service, they'll be more likely to come back to you, again and again, as their go-to lumberyard.
The first component of this win-win scenario is a trusted supplier. To connect with one, turn to Building Products Inc., a leading supplier in the building materials industry.
Click Here for a PDF with more information on how you can reduce costs!