While the spring and summer are popular for larger-scale construction projects, there are many reasons homeowners opt for remodeling in the fall and winter. Below, discover six advantages to remodeling during the cooler months.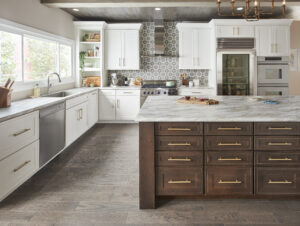 Gain Inspiration from Trade Shows
Dozens of building and construction trade shows take place in the United States in the fall and winter seasons.
You can find trade shows specific to pools and spas, decks and patios, kitchens and bathrooms, or general home renovation. These shows and expos are attended by decorators, designers, suppliers, and other remodeling and building professionals to provide consumers and homeowners with information about the latest trends in building products.
Attending a trade show may seem like a big-time commitment for a home renovation project. But the trade-off is acquiring expert knowledge and tips for leveling up your forever home or next property flip. In fact, one show in January 2023, hosted by the National Association of the Remodeling Industry and the Madison Area Builders Association, boasts over 45 free seminars.
Perform Indoor Work During Spouts of Bad Weather
Depending on where you live, winters may be synonymous with storms. Not to mention, daylight hours are limited when the temperature drops. Despite these unfavorable conditions, you can make great headway on indoor home improvement projects. Consider adding one of these popular features to your home:
With the right preparation and building products, you can spruce up your home and add to its value even during the winter.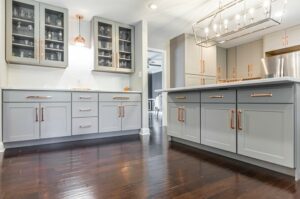 Enjoy Better Contractor and Product Availability
The cooler months tend to be the off-season for contractors that consistently stay busy throughout the spring and summer.
This means that you'll likely have no issue finding an available contractor who can focus completely on your project if you start your home renovation after the holidays. Similarly, getting the building products you love may also be easier since fewer construction and remodeling projects means less stockouts. Make sure to work with a lumberyard that exceeds customer expectations by having quality products readily available and the expertise to help design and build your project.
Save Money with Pricing Discounts
Contractors aren't the only ones impacted by the construction off-season in the fall and winter. Many suppliers and distributors also navigate this downtime by offering discounts on appliances, flooring, and other building products in an effort to reduce inventory. Lumberyards can offer lower prices on quality items by partnering with top-tier suppliers that help them lower procurement costs via bulk-buying and other cost saving measures.
Receive Permits and Project Approvals Faster
You may need to acquire a permit before taking on home improvement projects involving either major structural changes, plumbing or electrical work. In many cases, government agencies, which also typically experience a lull in the fall and winter, will be able to grant project approvals quicker during this time of year. Make sure you work with a contractor who obtains the required building permits and inspections.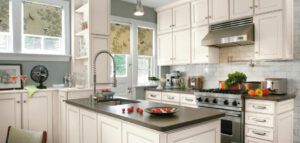 Take Advantage of Incentives for Energy Efficiency
People that have to crank up their AC for most of the year often benefit from lower utility bills during the winter. Residents of northern states, however, who rely on their homes' heating systems to stay comfortable during fall and winter, often see soaring energy costs this time of year.
Fortunately, there are numerous fairly simple home improvement projects you can take on during the transition to winter to improve energy efficiency and save money, including:
Not only can these easy renovations benefit your home and your wallet, but you may also be able to receive tax credits and other incentives for your energy efficiency efforts. Explore this interactive map to learn more about the incentives in your state.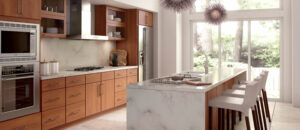 Start Your Remodel with BPI This Season
BPI supplies dealers in the Midwest with premium building products fit for any home renovation project. Lumberyards choose us for our trusted name, trusted team, and trusted results. Find a dealer near you now.