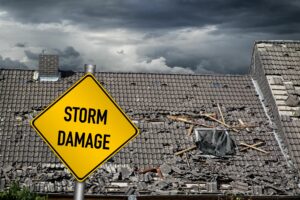 With the number of damaging storms increasing, it is becoming more difficult to compete with big-box stores to get contractor business. Economies of scale make it extremely difficult for lumberyards to compete on price alone. However, lumberyards do excel at knowing the needs of contractors and homeowners – and partnering with BPI can ensure that these needs are met.
Forming a partnership with a supplier that can provide additional resources gives dealers an advantage. Collaborating with a supplier that ensures product availability, while also assisting in marketing efforts, can help to capitalize on storm damage business. With this in mind, there are many different ways that BPI is trying to maximize your company's readiness and marketing efforts when the storm hits.
How BPI helps their Lumberyards Prepare for Storm Damage Business
BPI believes in making sure lumberyards have the materials they need when damaging storms hit, while also providing consultations for anticipating demand and growing brand recognition. BPI collaborates with dealers to create resources aimed at informing homeowners and contractors, as well as developing marketing campaigns to boost local awareness.

BPI reps can also consult with their dealers to improve response time to the increased demand for storm repair supplies. Getting orders after a storm is typically a passive process for lumberyards. Once a storm hits, the damage is typically assessed by insurance companies, then the contractors are hired, and lastly the orders are placed with the dealer. This creates lag time between the storm and when supplies arrive at the yard. But what if you are prepared and can get ahead of big-box stores?
Plan ahead with BPI and get Storm Business ahead of Big-Box Stores
With the expertise of BPI and our reps, dealers have multiple opportunities to target storm damage business and respond quickly. Aside from high-quality products from leading vendors, BPI can provide dealers and contractors with leads and optimal inventory levels. BPI reps can aid dealers in increasing this business in a variety of ways:
A collaborative storm damage action plan so you're ready to respond right away
Local storm damage reports within 24 hours with data from GAF WeatherHub to obtain a good estimate of products needed and supply leads for your contractors
Team up on getting products to your yard before the orders start flooding in
Collaborative marketing programs to encourage homeowners and out-of-state contractors to buy local at your lumberyard
Resources and checklists for homeowners and contractors on how to prepare for and deal with storm damage
Provide hail and storm damage reports for contractors to help build their business with realtors and inspectors
Training programs for contractors on product compatibility, availability and reparability so they can more accurately estimate storm damage repair
Storm Restoration Kit for roofing contractors – a checklist of key factors to consider in estimating roof repair or replacement
Educational sessions by BPI vendors, like GAF roofing and other resources, to help inform your clients on your value
The team at BPI is ready to help your lumberyard increase storm damage business with consulting and resources to ensure your customers know you're there to help weather the storm. Contact us to get started!
FYI: Don't miss our tips on Ways Lumber Dealers can Reduce Costs,  and The Real Cost of Poor Packaging.